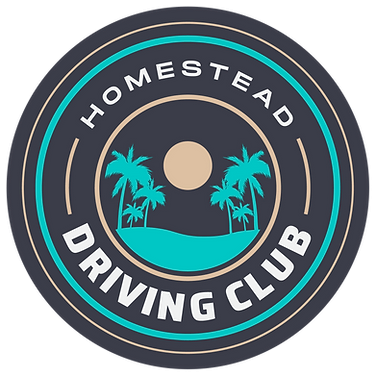 VEHICLE DAMAGE LIABILITY AGREEMENT – HOMESTEAD DRIVING CLUB LLC
At Homestead Driving Club LLC ("HDC"), we extend to you the remarkable opportunity to unleash the potential of high-performance vehicles that command both awe and respect. It's crucial to comprehend the substantial financial implications that a mishap can entail – encompassing the entire value of one or more vehicles.
By affixing your signature below, you affirm your understanding and unequivocal acceptance of the ensuing terms. In light of your participation in our events, you willingly commit to indemnify HDC in accordance with this Agreement, encompassing all expenses, including parts, labor, and any ancillary costs imperative for the repair or replacement of damaged vehicles, equipment, guardrails, or other racetrack property – irrespective of ownership – attributed to your involvement (referred to as "Damage").
Within this context, your accountability for damage remains without constraint. It's imperative to acknowledge that this responsibility transcends cause or fault, underscoring the gravity of your role in ensuring a safe and secure environment.
Furthermore, you acknowledge that motorsport activities, including the operation of high-performance vehicles like the designated Ford Crown Victoria Police Interceptor bearing the VIN – 2FABP7BV7BX103514, carry inherent risks. By participating, you acknowledge the potential for accidents resulting in serious injury or even death. You assume these risks knowingly and voluntarily.
Additionally, by driving this designated vehicle, you affirm your understanding of how race tracks operate, including the rules, regulations, risks, and potential liabilities involved. You possess comprehensive knowledge of how the vehicle and the driving experience are intended to function.
All financial obligations related to crash damages are to be settled within 10 days of receiving the invoice. In instances where Damages exceed $10,000.00 (ten thousand US dollars), the vehicle will be considered a write-off, necessitating an additional $2,000.00 (two thousand US dollars) fee, thus culminating in a maximum payout of $12,000.00 (twelve thousand US dollars).
This Agreement, its stipulations, and ensuing obligations are subject to the governing laws of the State of Florida, excluding any conflicts of law rules. The parties herein concede to the exclusive jurisdiction and venue of the State or Federal courts within the State of Florida for all matters relating to this Agreement. By mutual consent, defenses and objections concerning personal jurisdiction, venue, or incongruous forum are expressly waived. Should any dispute arise, the prevailing party shall be entitled to reasonable expenses and attorneys' fees incurred in litigation and the collection of judgment. Any resulting judgment holds validity across jurisdictions where a party may be located.
By appending your signature below, you confirm your unreserved agreement to all stipulations and conditions contained within this Agreement. Your compliance fortifies our shared commitment to safety and responsibility.
© 2021 by HDC. Design by Speed Group